At Callisia, safe, fast and effective installations are at the heart of our service. We cover every aspect of installation using a project management schedule agreed with you in advance, with robust safeguards to avoid delays and to pre-empt potential problems on site before they occur.
Specialist Knowledge
Most installations require various skills and disciplines, which must be drawn together carefully to deliver a successful project. In some cases, this involves working with multiple contractors and suppliers, which brings the risk of project delays, weakens accountability, and makes project management more difficult.
At Callisia, however, our team includes engineers who are specialists in a wide variety of fields, including refrigeration engineers, pipe fitters, welders and plumbers. Many of our team are multi-skilled to a high level and can deliver a combination of services. This eliminates the need for you to source third parties for certain tasks, and provides a convenient single point of contact when managing your installation.
Bespoke Installation
No two systems are exactly the same, and each building presents unique challenges in terms of layout, design and user requirement. Every installation, therefore, follows an individual project timeline and strategy. We pride ourselves on being able to install any system to suit the needs of the customer, including fitting around your working patterns, project deadlines and delivery requirements.
Flexible Project Delivery
We are happy to arrange your installation to coincide with when your building is unoccupied, but are also experienced in working in occupied premises – either during normal hours, or outside standard office hours – and can tailor the installation schedule to suit your needs and that of neighbouring properties.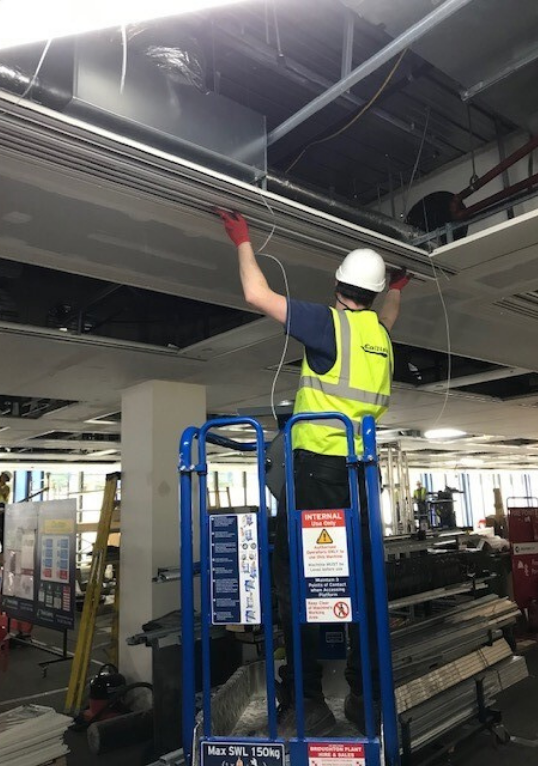 Preparing For Your Installation
Each installation is preceded by a detailed site visit and survey, to ensure the installation is in keeping with the design parameters of the building. Testing and quality assurance continues throughout the installation. This helps avoid problems and saves time at the end of the process, and guarantees the installed system operates according to its expected parameters.
Health And Safety
Each installation is carried out with the health and safety of our staff and contractors, your customers, employees and future occupants at the forefront of project planning. Many projects fall under the jurisdiction of the Construction (Design & Management) Regulations (CDM). We guarantee compliance with CDM and any other industry regulations, and will make sure you have all the necessary documentation, assessments and accreditations to demonstrate fulfilment of your obligations.